Wayside
An application to plan, document and share travel journeys. Made in collaboration with three classmates.
Preliminary Research

Our group knew that we wanted to design a product that made sharing one's travel experience easier. We narrowed down our focus through preliminary research. This consisted of three questionnaires sent to approximately 50 students about their travel experiences, as well as internet research on the subject. Our responses and those of available internet surveys showed that people were interested in:

• A product that would both suggest and let them create their own travel itineraries.

• A product that considered friend recommendations and made experiencing a local culture easier.
Personas
Due to our access to people in our age-range, we decided to focus the product on millenials. Then, we developed three different personas that would help us design for people in different situations: A 25 year-old software engineer, a 31 year-old Hotel PR Director, and a 23 year-old travel reporter and influencer.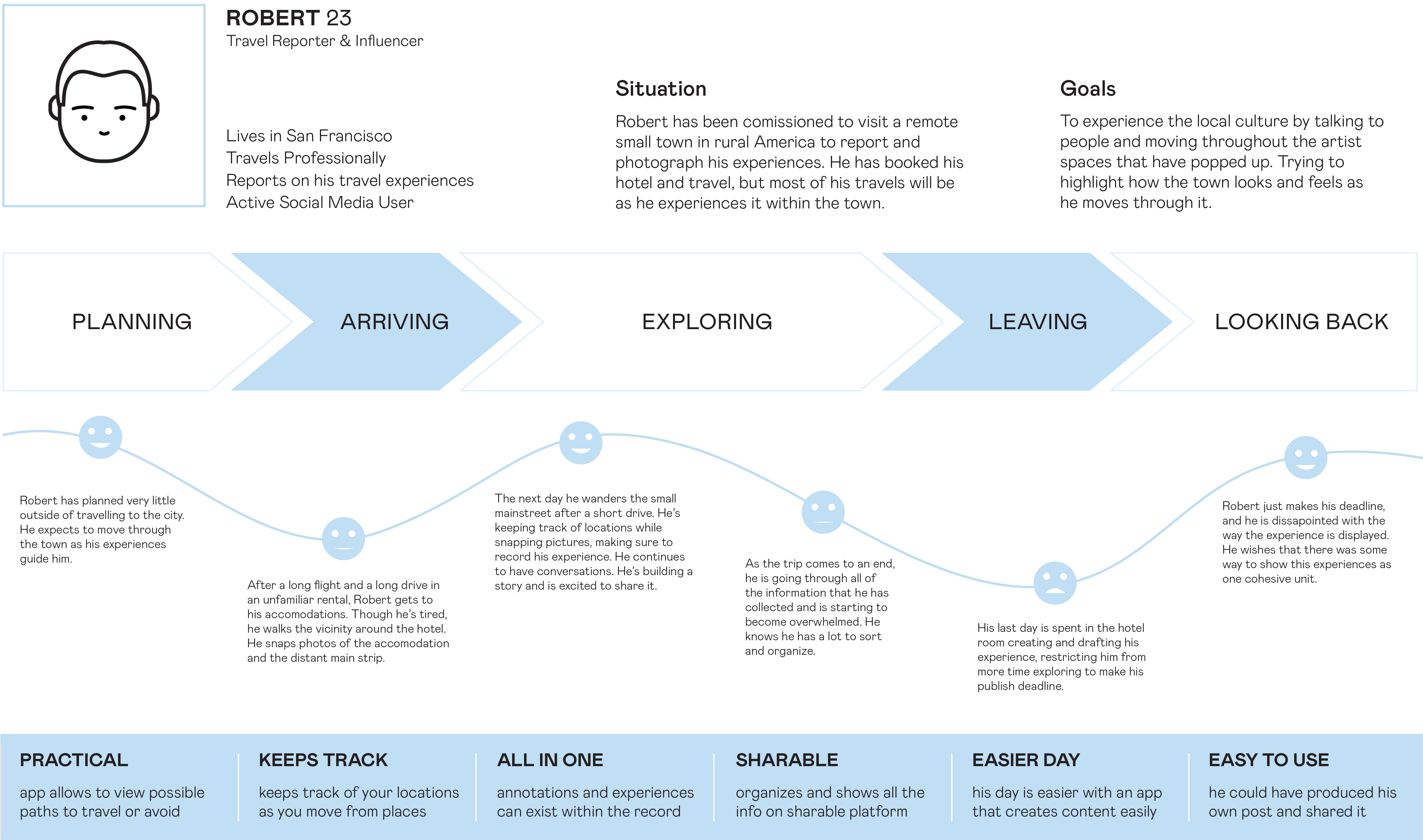 Our personas revealed that a service that included the ability to create itineraries, add pictures and notes to them, and share them could avoid travel painpoints. That's how we honed down on our most important features: itineraries, photography, annotation and sharability.
Market research

Research showed the lack of services that had all four of our main features.
Strategy


• Immediately visualize both public and friend itineraries, access people's images and annotations, and add their stops to your own itineraries when planning a trip. Itineraries can appear as a gallery of images or in map form.

• Intuitively create an itinerary, upload images and annotate them. Then, easily publish and access your itineraries to share them with family and friends.
Brand Design
After determining our scope, structure and skeleton, we had to design the brand. We settled on blue-green colors that were bright and optimistic but not overwhelming. For the typeface, we decided on Mabry Pro, a sans-serif with character that spoke to the uniqueness of every trip.
App design—Viewing an itinerary

Screens: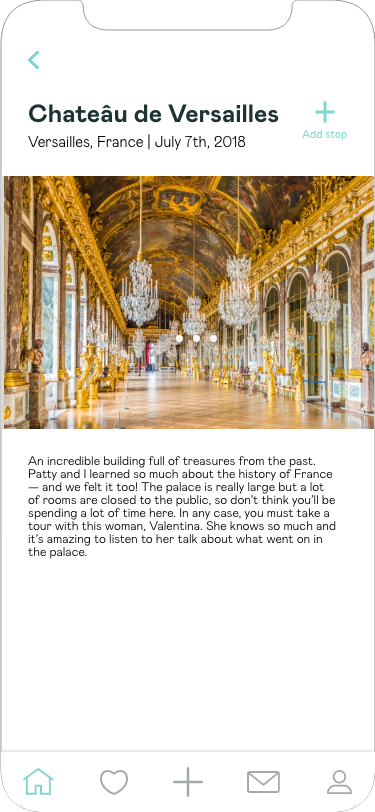 • Users are allowed to view both a public feed and a friends feed, on both map and image view. Clicking the heart button allows them to store that itinerary on favorites, while sharing allows them to send it to specific people.

• Upon clicking on a specific profile, users are able to see that person's published itineraries, as well as communicate with them.

• Users are able to view an itinerary's summary, stops, images per stop, and annotations per image, as well as add stops to their own itineraries.
Video
App design—Adding an itinerary

Screens: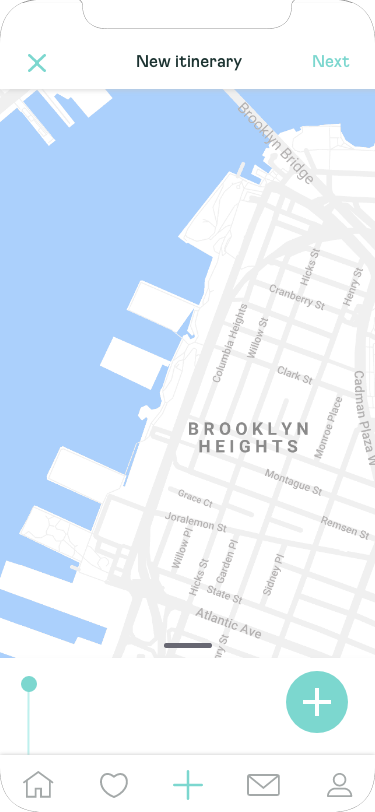 • Users can easily add itineraries by clicking the + button in the bottom navigation menu.

• They can add stops and images, as well as annotate and alter the order of those images by clicking the 'edit' button next to the stop.

• Users are able to categorize their trip and add a summary.
Video